Philomena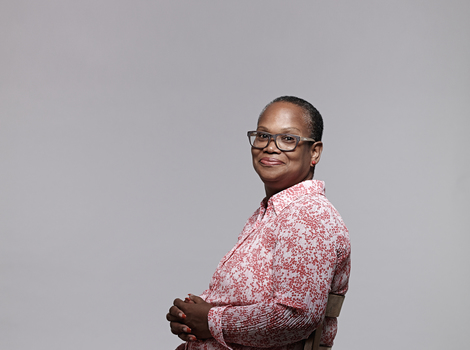 I have been unemployed now for just over 4 years, the longest time I have ever not worked. I was employed as a Professional PSV Mini-bus driver and would still be driving, but sadly it became physically challenging because of my ill health and being in pain 24/7. So I had to make the sad decision stop work and to leave.
The whole time I have not been working, I have enjoyed volunteering throughout K&C and being involved in the community. My introduction to Octavia Foundation came via Campden Charities who helped with my placement within the Employment and Training Team at Octavia.
With the continued support of Campden Charities, I have been empowered to use my newly acquired NVQ3 qualification in Information Advice & Guidance. It gave me skills that enable me to support others to understand the new Welfare Reform changes and questions about their benefits. Through my own experiences, I can signpost others better and being part of the community brings great reward; it helps me to focus on maintaining my independence and mobility.
Receiving the Octavia Foundation Volunteer Award and recognition has shown me how important and rewarding volunteering is and especially being part of a team whose focus is to help and improve lives in the community. Octavia Foundation have allowed me to grow in confidence, skills and strengths that I did not know I had.
Life can be challenging and difficult a lot of the time and helping others to see that obstacles can be overcome is a goal I hope that I am achieving. I would also like to encourage others that despite barriers and limitations, life doesn't stop, but to have courage, determination and faith in themselves to deal with them.
Volunteering is a life changing and rewarding experience that everyone should try.
Philomena features in our impact report for 2013-14. You can find out more about how we made a difference over the year by reading the report online now.