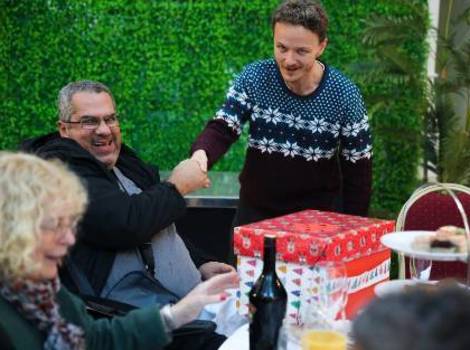 A major gift to the Octavia Foundation is an investment in your local community.
A significant donation can help us deliver a special project that runs for a fixed period of time yet has a lasting impact for local people. Or it can help us to extend our core services and activities to meet increasing needs.
A major gift to the Octavia Foundation will enable us to ensure that more older, vulnerable people are able to live independent and healthier lives; that more young people are given the support, guidance and opportunities they need; and that our communities can continue to thrive and develop.
If you are in a position to make a major donation towards the work of the Octavia Foundation, we would love to hear from you. You can make a donation online now or, if you prefer, you can print off a paper donation form and post it back to us at our head office address; Emily House, 202-208 Kensal Road, London W10 5BN, marked for the attention of the Octavia Foundation fundraising team.
You can also contact our Fundraising team to discuss how your donation would make a difference.
Legacies and bequests
Making a Will is one of the most important things you can do. It is a chance to ensure that your savings and assets go to those you love and the causes you care about.
Your support can transform the lives of people in your neighbourhood. If you decide to leave a gift to the Octavia Foundation in your Will, you would be making a lasting difference in your community.
Whether it be a young person struggling with feelings of anxiety for the future, the lonely older person in your street who has no one to talk to, or a neighbour who has fallen on hard times and desperately wants to find work to support their family - your contribution, however large or small, will enable our dedicated teams to continue delivering work for the benefit of local people.
Made a decision?
If you have already decided to leave a gift in your Will to the Octavia Foundation, your solicitor will require our name, address and registered charity number. They will know what to do with this information so that your wishes are fully honoured:
Octavia Foundation
Address: Emily House, 202-208 Kensal Road, London, W10 5BN
Charity number: 1065817
All gifts to charity in your will are completely free from inheritance tax.
If you have any questions, you can contact us by calling 020 8354 5500 and asking to be put through to our friendly Fundraising Team, or emailing fundraising@octaviafoundation.org.uk.
Thank you for helping to build a strong, healthy and happy community for future generations to grow up, and grow old, in.