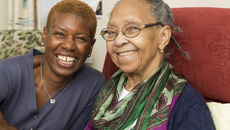 Will you help transform a local life?

You can make a gift to support our work using MyDonate, a safe and secure way to donate.
You can donate either the suggested amount or any amount of your choosing. Just click on the links below.
We are now registered with The Fundraising Regulator, this means we adhere to their rules and regulations and ensure that our fundraising is legal, open, honest and respectful. You can read The Fundraising Promise here.
I want to make a gift
£3
will help safely transport an older person to a social setting that provides companionship.
Donate £3
£10
will fund the training of a befriender who visits a vulnerable isolated, person every week.
Donate £10
£20
will fund a wholesome meal cooked by and for all the young people at our BASE youth group.
Donate £20