BASE@theReed Update 05/05:


We have updated with this months session activities for May, which are running every Tuesday (Music Production), Wednesday (Content Creation) & Thursday (Documentary Filmmaking). We are also posting weekly updates to what were covering each session on Mondays on our Instagram Page
All sessions are delivered using Zoom and other free apps geared towards accessibility and minimum requirement of a smartphone and wifi to take part, to ensure there are no barriers to participation. All activities are free to attend, and sign up and info for May is here:

BASE@theReed Update 08/04:


We have launched our Base at Home activity programme, which involves remote daily creative and digital media based activities, discussions and workshops across film, music, content creation, podcasting, photo editing, mentoring and more,
We will be delivering using Zoom and other apps geared towards accessibility and use of phones in most cases, to ensure there are no barriers. All activities are free to attend, and sign up and info for April is here:
Coronavirus (COVID-19) BASE@theReed Update 19/03:

Following the latest advice from the Government and from Public Health England (PHE), we are continuing to do everything we can to help contain and stop the spread of the Coronavirus within the local community we serve. The wellbeing and safety of the people we support remain our greatest priority, and so we have made the decision to close Base@theReed with immediate effect and temporarily suspend all face to face youth work activities until further notice. This not a decision we have taken lightly and we thank you all for your patience and understanding during these difficult times.
In the meantime, we are looking at potential ways to support the young people we work with remotely, and will update you with once there is a finalised plan in place. We welcome any suggestions you may have, so please get in touch with our youth programme manager, Conor Lynch, at conor.lynch@octavia.org.uk to share your ideas with the team. Additionally, if either you or your child is a current Base member with a specific set of support requirements, please let us know and we will factor that into our planning.
Taking precautions
Additionally, if you or your child has recently attended one of our Base activities and is showing or has shown any symptoms that are consistent with the COVID-19 virus, we ask that you inform us directly. This will allow us to provide guidance and support to you and inform anyone who may have been affected by this, so that they can access appropriate medical support. All disclosures will be handled in line with data protection and privacy laws as always, and we will not inform any other parents or young people of the identity of anyone who has declared symptoms.
Finally, to our BASE members and their families - we hope you all stay safe, take appropriate precautions, and keep in touch. While we may be seeing each other less in person, we want you to know that we will still be here to support you in whatever way we can until this situation passes. We also want to ensure you that you will be the first to know of any updates or changes made as they take place.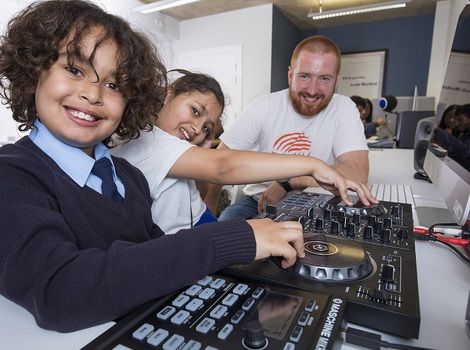 Base@theReed is a state of the arts & digital media youth club located in North Kensington which welcomes young people aged 10 to 21 (and to 25 with additional needs).
We offer free, fun and engaging digital media training sessions. The space has industry-standard equipment which allows young people to create and produce a variety of high-digital media content under the helpful guidance of fully trained staff.
The sessions are open to all skill levels, from beginners who'd like to have a go to those interested in working in the digital & creative media industries.
Term Time Programme Details:
Open Monday - Thursday : 5pm - 8pm
Our current regular sessions are:
Mondays - Media Mondays (movie screenings, gaming, digital media activities)*
Tuesday - Music & Audio Production / Graphic Design
Wednesdays - OurTube Youtube Project (Ages 10-13 Only)
Thursday - The Birth Of Cool Fashion & Filmmaking Digital Media Project (Ages 13+ Only)
You can view March's activity schedule HERE
To attend any of our sessions – just turn up. All sessions include a free meal and refreshments.
If you would like any more information, then please get in touch with Conor via email conor.lynch@octaviafoundation.org.uk or call/text us on 0208 354 5500 / 07985 692 369


Our next half term runs from 6th to 17st April and full details will be posted here by 20th March

If you have any questions or want any more info on our halfterm or term time programmes, please get in touch with Conor via email conor.lynch@octaviafoundation.org.uk or call/text 07985 692 369
Forthcoming 2019/20 Holiday Programme Dates:
Easter : 06/04 - 17/04
May : 25/05 - 29/05
Summer Programme 2020 : 27/07 - 28/08
October : 26/10 - 30/10
You can find Base@theReed at:
The Reed, 28 Convent Gardens, London W11 1NJ
Or
You can contact the centre directly (Monday/Tuesday/Thursday, between 5pm and 8pm) on:
Office - 0208 962 3573
Multimedia room - 0208 962 3579
Map: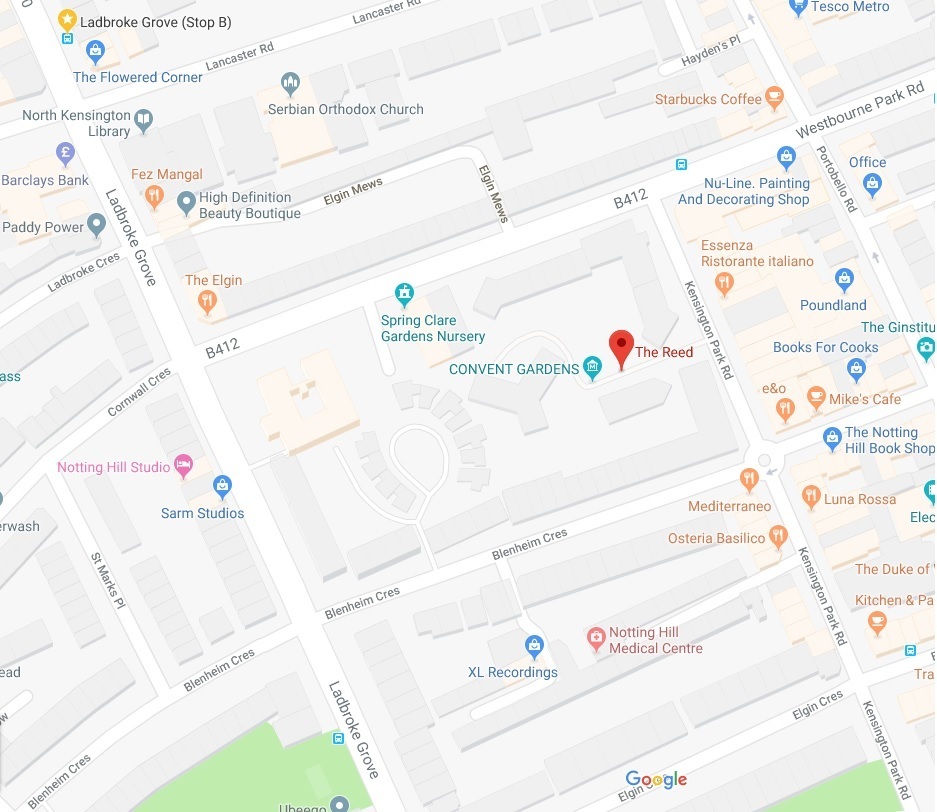 Follow us on instagram here
Follow us on soundcloud here
Follow us on mixcloud here
<p><br /></p> <p><strong><br /></strong></p> <h4>Coronavirus (COVID-19) BASE@theReed Update:</h4>