Eve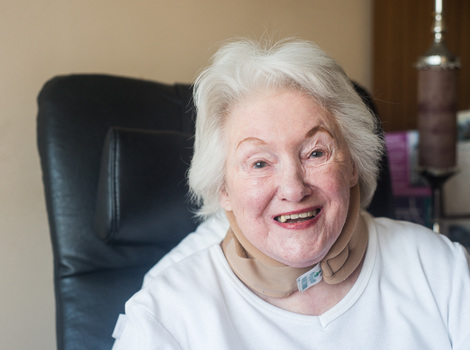 Rosalind has been visiting Eve for over three years as a volunteer befriender.
Eve
It's always nice to see her – she's really chatty and we get on well together. I look forward to seeing Ros because it's part of my life now. We've always got a lot to talk about. I might talk about things she doesn't know much about, and I learn from her. We are never bored.
Ros
That's true, we never sit here in silence! Eve was born the same year as my father and he died very young, so it's nice to have someone to talk from that era. We talk about history a lot. I get a different perspective from Eve.
Eve
I hit her with my stick if she doesn't listen to me! We got on very well from the beginning. We seemed to just start chatting from the word go.
Ros
The beauty of this scheme is that it matches people who want to visit with people who want to be visited.