Rita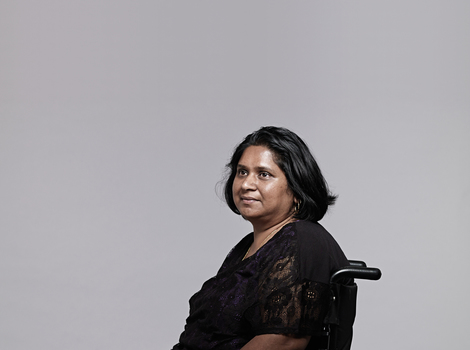 I wanted to be more than just a mother and wife and felt I had something missing in my life. I wanted to be out there meeting new people and getting back into the swing of life I knew before my children were born; getting up and getting ready for work instead of just waiting on my family and their needs. Octavia were able to give me this opportunity through a work placement in their offices and their flexible approach meant I was able to see to my family needs as well as pursue my needs.
The placement was a real eye opener. So much had changed over the years that I have been out of employment; technology in the office environment, work practices, the range of work attached to a role. At first I felt - how can I possibly even contemplate returning to work even on a voluntary basis? Would I be able to live up to the organisations expectations?
Kyrsha, the employment and training advisor, was very helpful and understanding. When I put myself down, she picked me up again. She brought out the confidence in me that has been laid dormant for some time. I was always a 'can do' person but somewhere along the line of my life and family commitments, the 'can do' for me got lost. But the placement has put a spring in my step; I will take everything I have learnt to further better myself.
Rita's story features in our impact report for 2013-14. You can find out more about how we made a difference over the year by reading the report online now.