Overview
Apprenticeships and internships

Getting training and experience through an apprenticeship or internship significantly increases a young person's chance of finding paid employment. We have the options of an apprenticeship or internship depending on the commitment you want to make. It's an opportunity to develop skills, experience and qualifications in a supportive working environment. We have had great success stories from our previous Interns and apprentices, could you be the next one to share your story?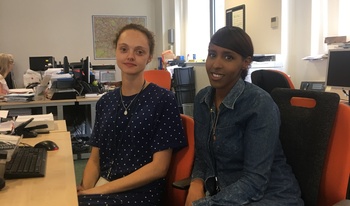 Apprenticeships
Our apprenticeship scheme enables local 18-24 year olds to earn while they learn. The scheme offers a range of different opportunities from construction to business skills or youth work.
Internships
Our paid internships are available to young graduates. The market for graduate jobs is increasingly competitive and getting that first step on the ladder can be a challenge.
To enquire about our current offering please contact Kyrsha.haynes@octaviafoundation.org.uk
Octavia Hill
About our apprenticeships
Octavia apprenticeships were launched in 2012, as part of activities to mark the centenary of our namesake Octavia Hill's death.
Octavia Hill believed that housing was about offering people opportunities to develop themselves and gain skills, as much as maintaining the buildings that they lived in.
In 2012, one hundred years after Octavia Hill's death, we introduced five new apprenticeships, in conjunction with Octavia Housing to help Octavia residents to develop their skills and employment prospects.
Our apprenticeships have been designed to offer young residents the opportunity to develop job-specific skills and paid work experience. You'll receive paid holiday and lots of other benefits whilst earning a qualification at a local college.