Overview
Margins to Mainstream
Margins to Mainstream: The story of Black Theatre in Britain is the latest documentary film produced by the Octavia Foundation and Nu Century Arts, Birmingham with funding from the Heritage Lottery Fund.
The cross-city project allowed young people in London and Birmingham to learn and develop skills in media, research and film-making in a practical hands-on way and follows previous youth-led film and heritage projects from Octavia Foundation including Grove Roots and Hidden Herstories.
The groundbreaking film explores the history and heritage of black theatre in Britain, examines the different interpretations of 'Black British Theatre' as a label and genre and catalogues the incredible contribution of black actors, producers and playwrights to the UK theatre tradition. Featuring previously unseen footage of seminal plays, fascinating interviews with theatre heavyweights, 'Margins to Mainstream' tells the story of a dynamic art.
it was great to take part in this project, it helped to develop my film-making skills and I learn a lot about theatre and productions and it was great to meet new people. I'm really pleased with the film, it's really unique and eye-opening, it's a colourful film and about much more than just theatre; it's a fascinating social history full of positive stories and inspirational people.
Zakiya, 18
Historians, playwrights, producers and actors that contributed and appear in the film include writer and playwright Courttia Newland, actor Javone Prince, actor, playwright and broadcaster Kwame Kwei-Armah and Pat Cumper, Director of the Talawa Arts Centre. The film was shot at locations including Theatre Royal East, London Southbank Centre, Royal Court Theatre, Old Vic and The Tabernacle.
From Ira Aldridge playing Othello in Covent Garden in the 1830s, to Bashy playing Markus the Sadist in a 'rap opera' in 2010; the richness of this story is in its diversity. The film looks at the forgotten treasures and the landmark performances in the huge canon of work that exists. The film is pioneering in its subject and approach, highlighting the battles and the triumphs of Black British Theatre, on its journey from the margins, into the mainstream.
we were delighted when NuCentury Arts approached us to be their youth media partner as our young film-makers are always looking for new opportunities to train and flex their media muscles. We have a history of supporting talented young people to tell untold stories, and the story of Black Theatre in Britain is most certainly a hidden gem.
Gabrielle Tierney, Head of Community Initiatives at the Octavia Foundation
Filming took place throughout the summer months in 2011 and the film will receive its London premiere at the Royal Court Theatre, Sloane Square on Friday 11th May.
After the premiere the film will be screened at venues throughout London, Birmingham and the rest of the country and made available to theatres, arts and community groups and other interested groups later on this year.
Supported by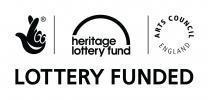 Screening tour
Following the London premiere on May 11 2012 at the Royal Court Theatre, Margins to Mainstream: the story of Black Theatre in Britain was screened at venues throughout London and Birmingham.
Wherever possible these screenings were free of charge to attend, a small entry fee will only be charged to cover venue or equipment hire and staffing costs when these apply.
If you would like to host a screening of Margins to Mainstream: the story of Black Theatre in Britain, please click here.
May
Thursday 10 May, 6pm The Drum Arts Centre, Birmingham. 144 Potters Lane, Birmingham, B6 4UU.
Friday 11 May, 12.15pm The Royal Court Theatre, London. FREE. 50-51 Sloane Square, London, SW1W 8AS.
Mon 14 - Sat 19 May, 10pm The Courtyard Theatre, London. FREE. Bowling Green Walk, 40 Pitfield Street, London, N1 6EU.
Sunday 13 May, 3-5pm Pimlico Academy, London. £6 entry. Lupus Street, London, SW1V 3AT. Contact: Tony Warner, info@blackhistorywalks.co.uk
Monday 28 May, 7pm BASE, London. FREE. 10 Cubitt Buildings, Gatliff Road, London, SW1W 8QL.
Wednesday 30 May, 6.30pm Supper Club, Birmingham. 160 Hampstead Road, Handsworth, Birmingham, B20 2QR.
June
Wednesday 6 June, 7pm Black History Studies, London. £5 entry. PCS Headquarters, 160 Falcon Road, Clapham Junction, London, SW11 2LN. Contact: Charmaine Simpson, info@blackhistorystudies.com
Thursday 7 June, 6.30pm HistoryTalk, London. FREE. Lighthouse West London, 117 Lancaster Road, London, W11 1QT. Contact: David Welsh, davidwelsh83@btinternet.com
Tuesday 12 June, 12pm Newtown Community Centre, Birmingham. 57 Newtown Shopping Centre, Newtown, West Midlands, B19 2SW.
Saturday 23 June, 8pm Broadway Theatre, Catford, London. The Broadway Theatre, Catford, London, SE6 4RU. FREE tickets will be available via the theatre box office.
August

Friday 10 August, 12pm Chelsea Theatre, World's End Place, King's Road, London, SW10 0DR. Private screening to invited audience of young people.
Friday 10 August, 1.30pm Chelsea Theatre, World's End Place, King's Road, London, SW10 0DR. Private screening to invited audience of young people.
October
Thursday 25 October, 8pm Dugdale Centre, Enfield, London
Monday 29 October, 6.30pm Minghella Cinema, Whiteknights Campus, University of Reading. FREE, with drinks reception.
Trailer