Learn2Earn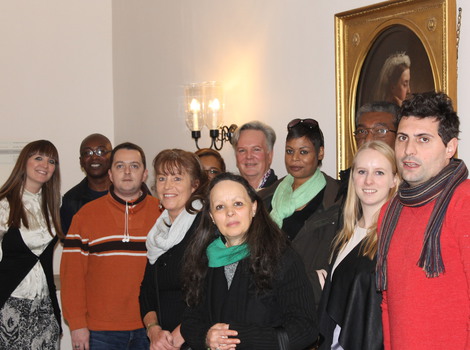 (all learners were happy for this photo to be taken and displayed online*)
Introducing our new Learn2Earn project, a 12 week employability and volunteer programme devised to help residents of Kensington and Chelsea, Westminster, and Hammersmith and Fulham who are finding it difficult to access employment and volunteering opportunities.
There are 3 modules involved in the programme, Stability and Preparation, Personal Development and Pre-employment. This layout is designed to help people along each step of the road toward employment.The programme aims to improve confidence and self-esteem and enable participants to enter volunteering opportunities whilst improving their employability skills.
A past participant of the course, Michael, says
"I'm so grateful to Learn2Earn. So many opportunities came about through this amazing course…. I think this year will be an amazing year for me. So excited….Thank you Anna & everyone at Learn2Earn"
Learn 2 Earn is a partnership between Octavia Foundation and Blenheim and funded by the Big Lottery Fund. If you are interested in joining or finding out more information please contact us:
020 8354 5682 / 020 8960 5599
*Please note we will always ask learners permission before displaying any photos or case studies about this course online