Base@theRiver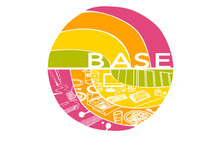 Base@theRiver is the Octavia Foundation's award-winning free cultural and creative club for young people aged 7-21.
The club is centrally located in Pimlico, in a fantastic building right on the banks of the Thames and has excellent transport links. Whilst the Octavia Foundation provides a range of activities for young people, our emphasis at Base@theRiver is to create a user-curated programme of creative events & sessions. The aim is for our young people to learn exciting new skills, make new friends and, most importantly, have fun!
We like to keep the sessions varied and innovative, some previous sessions have included: art workshops, drama, creative writing, gaming, dance classes, photography, film screenings, clothing design, mindfulness, music production and DJ workshops.
Base@theRiver is furnished with a fully equipped kitchen, common room area and media room that includes 4 dedicated workstations with Wi-Fi, digital media software and hardware, tablets, audio monitors and PA system.
Sessions take place every week at the following times*:
Mondays – 5-730pm – Young People Aged 7-12
Tuesdays – 5-730pm – Young People Aged 7-12
Wednesdays – 5-730pm – Girls Group For Girls Aged 11-16
Thursdays - 5-730pm - Seniors Aged 13-21

The Octavia Foundation reimburses travel costs and serve a tasty and healthy hot meal at each session.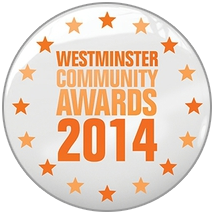 In 2014, Base@theRiver the impact of our work at BASE was recognised when we were given the Better City, Better Lives award at the Westminster Community Awards.
We are always looking for new young people to join us at Base@theRiver. If you want to know more about our creative activities and the opportunity to get involved, please get in touch.
We are located in Pimlico, Westminster, close to the River Thames, and share a space in the Cubitt Buildings with the Sea Cadets.
Base@theRiver, Apartment 10, Cubitt Buildings, 10 Gatliff Road, London, SW1W 8QL. T: 020 7730 6960.