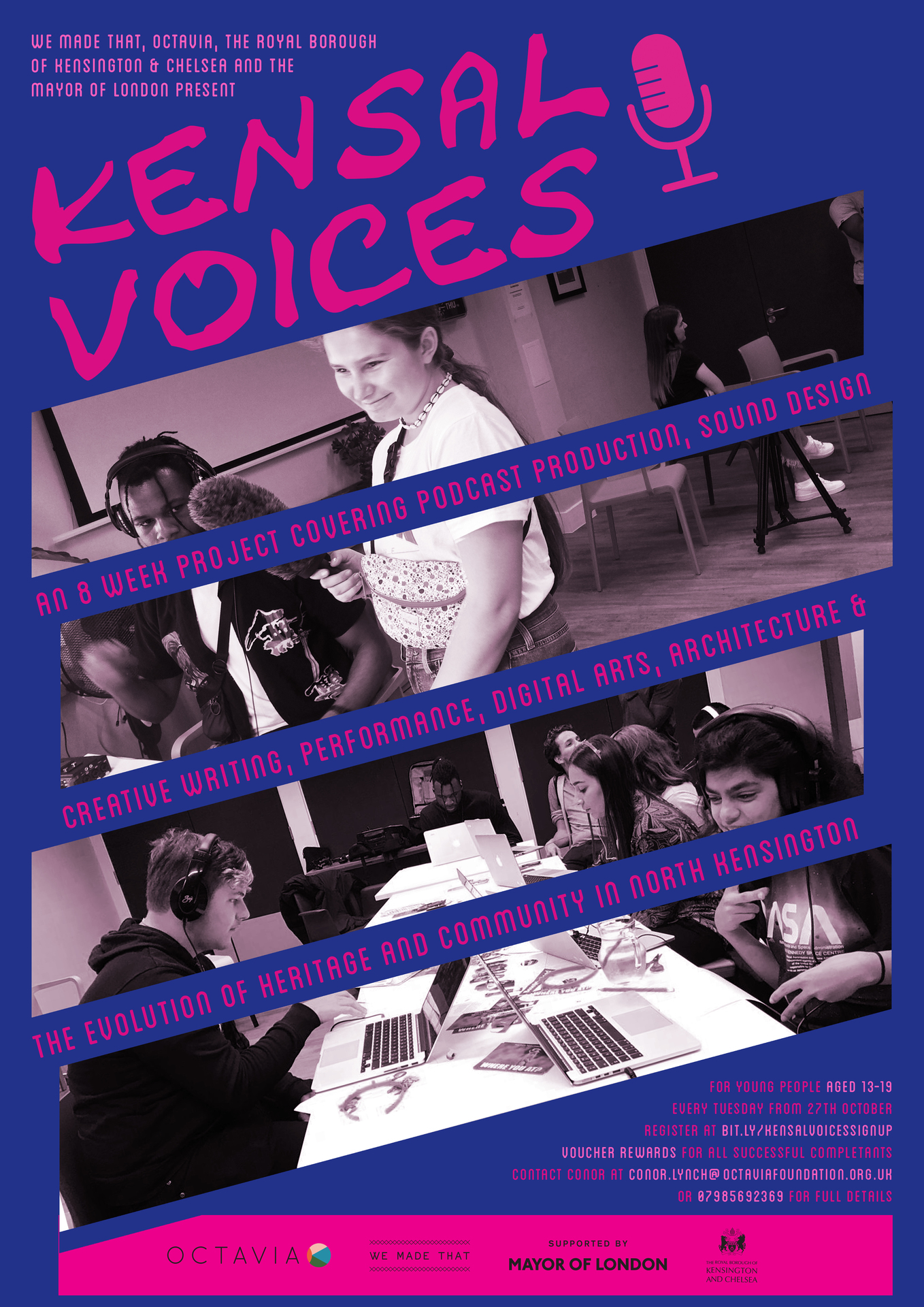 Register for the project HERE
Loading…
ABOUT KENSAL VOICES:
Kensal Voices is an exciting new multimedia project brought to you in a collaboration between We Made That, The Mayor Of London's Office, the Royal Borough Of Kensington & Chelsea, and Octavia, centred around exploring the heritage and community of the North Kensington area through the prism of podcasting, sound design, creative writing, performance, architecture and the digital arts.
The project runs across 8 weekly workshops delivered in conjunction with a range of exciting partner organisations and industry professionals. It starts on October 27th, and is open to young people from the North Kensington area aged 13-19 to take part. Beginners are welcome as the project is open to all skill levels, and young people will receive a £200 voucher upon attending all 8 sessions and successful completion of the project.
For any other information or questions, please contact Conor Lynch on conor.lynch@octaviafoundation.org.uk or 07985692369
Other projects