Can you donate to support older people through financial hardship?
Monday 22 May 2023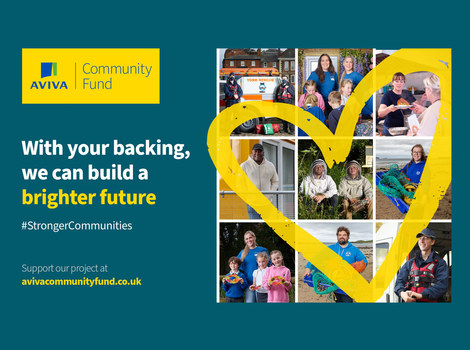 The isolation of the pandemic was devastating for older and vulnerable people. The Octavia Foundation's expert Outreach team has found that even though life has returned to normal for most of us, older people are experiencing difficulties with even the most basic things like making medical appointments. Sadly, this can be incredibly confusing and make them feel even more disconnected.
We work with more than 600 vulnerable older people each year (2022-2023). Most are on fixed incomes and will feel the struggles of the cost of living crisis even more, making it harder for them to afford essentials or even leave their homes to see friends and family. This is a serious, life-changing issue, especially as the Campaign to End Loneliness found lacking social connections can increase the likelihood of mortality by 26%.
To get help to those who need it most, our Outreach team carries out detailed welfare assessments, mostly in older people's homes, to identify their support requirements. In-person assessments are especially meaningful because we can spot issues that they may not share themselves, e.g. noticing someone has an empty fridge and is struggling to afford food.
Our team then makes referrals to get them the help they need, including to our expert Financial Resilience team who run an advice line and 1-1 appointments to help residents with budgeting, benefit entitlement, essential bills and other cost of living support (our Advisors are registered with the Institute of Money Advisers). We also refer people to our social activities and employment and training support; or to other services for money management advice, food banks or warm space initiatives, and many more.
Without this service, many vulnerable people would suffer alone. We need your help to be there for them and get support in place: fast!
The Octavia Foundation's role to connect isolated people to life-enhancing help is needed now more than ever. If you can, please donate to keep these vital services running.
Donating can secure you exclusive rewards, including:
· Private rock-climbing lesson for two
· Guided tour of the neuroscience department of Queen Mary University
· DJ Masterclass lesson
You can find the Octavia Foundation's campaign on: Aviva Community Fund Aviva will double your impact by matching donations!
Sign up for updates
Sign up to our e-newsletter and receive all of the latest news and event details from the Octavia Foundation.
Subscribe
Tweets by @Octavia_Fdn