Volunteers' week: Anne-Marie and Francesca's story
Friday 4 June 2021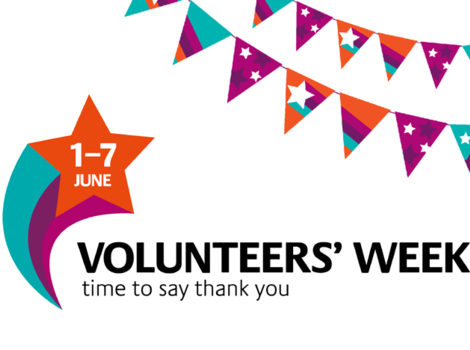 This Volunteers' Week, hear about the amazing difference that Anne-Marie, and hundreds of volunteers like her, are making in the lives of others from their local community.
Francesca was well-accustomed with loneliness long before it became one of the most talked about struggles of 2020. Living alone in Westminster and 30 miles away from her family, she reached out to Octavia and was referred to the home, support and care provider's befriending service. Just as the pandemic struck, she was matched with local volunteer, Anne-Marie, but social distancing restrictions meant their introductory meet-up couldn't take place. When Octavia swapped their face-to-face service with a telephone offer, Francesca and Anne Marie agreed to a weekly call for a period of six months.
What follows has been a life-enhancing relationship that has exceeded all of Francesca's expectations.
Francesca, who previously worked in catering as a chef, said:
"I speak to Anne-Marie on the phone for an hour each week. As a young woman with a busy schedule, I appreciate the time and effort she puts into our conversations. When I heard that we would be speaking over the phone, I was unsure what to expect. There are certain things you can't say when you aren't with someone in person, particularly when you don't even know what they look like. But we exchanged photos and seeing her friendly face helped. It's nice to be able to picture her as we natter away."
Conversations with Anne-Marie have been a welcome focal point of Francesca's week, as well as a place of escape from the pandemic - regularly going beyond social pleasantries to provide something more meaningful.
"I feel comfortable talking to her, it's like we've known each other for years. She takes a real interest in me and makes me feel like she genuinely cares. And the feeling is mutual - I'm as interested in her life as she is in mine. I love hearing about what she's up to at work or how her family are doing. Listening to her stories takes my mind away from things that are bothering me such as missing my grandchildren. Despite our age difference, our islander origins mean that we can relate to each other."
Like many others living alone, the absence of loved ones has been keenly felt by Francesca during the last year. Whilst she still has the support of her son and daughter-in-law, there was no doubt that the Covid-19 crisis left her in need of additional companionship. "I would say that I do feel lonely. I don't often go out and when I do I stay in the local area and keep to myself. Before the crisis it was difficult to meet people and now it feels impossible. Even with my neighbours, the situation is different – I can't pop in or see them like before. My friendship with Anne-Marie has provided something new and different and added value to my life."
Francesca is certain that Octavia's service has reduced her loneliness. And she is not alone. 40% of the programme's service users reported a decrease in loneliness, according to Octavia's Better Lives evaluation research report.
"My weekly phone calls with Anne-Marie have definitely helped me to feel less lonely. When I feel down, listening to her bright and friendly voice cheers me up."
Francesca admits that her natural inclination has always been not to accept help from others. Stoically withstanding whatever life throws her way, her worries about being a burden have prevented her from seeking support in the past. But Anne-Marie's genuine and repeated offers of help have changed things.
"Anne-Marie is a very considerate befriender. If I tell her I'm not feeling well she will check up on me. I had to self-isolate for 10 days recently and throughout that time she asked if I needed help. It's not easy for me to accept help but she always says to me, "if you need anything – please tell me" – an offer that I appreciate."
Sign up for updates
Sign up to our e-newsletter and receive all of the latest news and event details from the Octavia Foundation.
Subscribe
Tweets by @Octavia_Fdn