Genpals project creates intergenerational connections
Monday 15 March 2021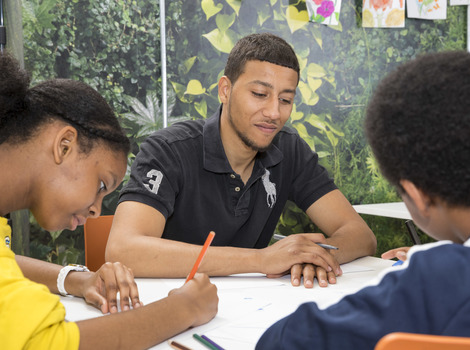 To celebrate Intergenerational Week and the positive impact that intergenerational connections can have on our communities, we are showcasing outputs from our GenPals creative project that took place last summer.
Young people from our remote youth club put pen to paper and exchanged letters with older residents living in our extra-care schemes.
Each young person was linked with a member of an older generation with whom they shared creative writing pieces, cartoon comics, video messages and letters with.
Added enrichment and educational opportunities were provided for the 17 young participants through filmmaking and animation workshops that equipped them with the skills needed to make their own creations. This new-found knowledge was then used to create a final 'stop-motion' video celebrating the life-affirming friendships made.
As well as providing light relief and welcome contact over the lockdown, the GenPals exchange helped our young people to discover the life of someone very different to their own. This is one of the key objectives underpinning National Intergenerational Week – an online campaign connecting those passionate about intergenerational activity and inspiration across the UK.
Conor Lynch, Youth Programme Manager at Octavia, said: "For our younger participants, the benefits of the letter exchange have been profound. It has boosted their writing ability and confidence and helped them to get to know and understand a different generation. Opportunities for older and younger people to nurture their creativity and connect with the outside world are vital at such an isolating time, particularly when both groups have been hit hard by the lockdown restrictions. We hope to invent more new and varied ways for the groups to connect and get creative in the future."
One of the young people from the project, said: "My GenPal's kind words have inspired me to write more. It has been a pleasure to get to know them."
Sign up for updates
Sign up to our e-newsletter and receive all of the latest news and event details from the Octavia Foundation.
Subscribe
Tweets by @Octavia_Fdn