Our shops are reopening - find out where you can shop and donate
Friday 11 September 2020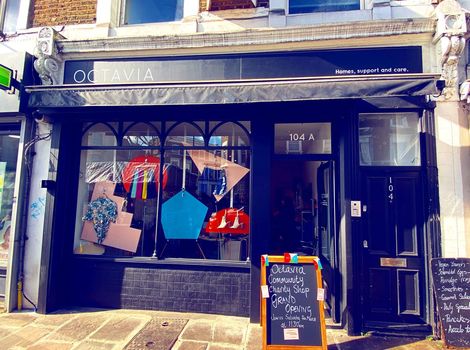 **Important notice: We are not accepting donations at our closed stores so please do not leave them on our doorsteps or outside the shop.**
Below you'll find the full list of Octavia charity shops which have currently reopened.
What are your new opening times?


The new opening times for our Fulham Road, Golborne Road, Hampstead and Olympia shops are Wednesday to Sunday 11am-4pm.
Are you taking donations?


Our closed branches are not accepting donations at the moment, so please do not leave them outside our shops. Hold on to them if you can and we will be happy to accept them when our branches open again shortly.
At our open branches, we are operating a 'ring before you bring' policy and ask that you telephone the branch beforehand to book a donations drop-off timeslot. This will ensure that we are able to accept your donated goods.
Please note that we are unable to accept items such as DVDs, CDs, books, bedding, and larger pieces of furniture at this current time.
All donated goods are placed in quarantine for 72 hours before sale to minimise any risk to customers.
What changes have been made to your shops?


When you visit our shops, you will notice that things may be a little different, as we have made some necessary changes to help our customers, staff and volunteers feel as safe as possible.
All of our re-opened shops have installed a range of new safety measures including a one-way walking system, enhanced cleaning protocols, sanitising stations at the entrance, protective gear for staff, and sneeze guards at the till point.
When will the rest of your shops re-open?


We will be re-opening the rest of our charity shops in a gradual and phased way, once all safety measures have been fully implemented.
As well as helping fund our community work, such as our befriending services for older people and digital media projects for young people, we know our shops play an important role in sustaining communities and we look forward to opening the other branches again soon.
Want to know more before you visit our shop or donate an item? Please visit our shopping safely page.
Sign up for updates
Sign up to our e-newsletter and receive all of the latest news and event details from the Octavia Foundation.
Subscribe
Tweets by @Octavia_Fdn