Digital media project The Birth of Cool to premier at film festival
Monday 23 March 2020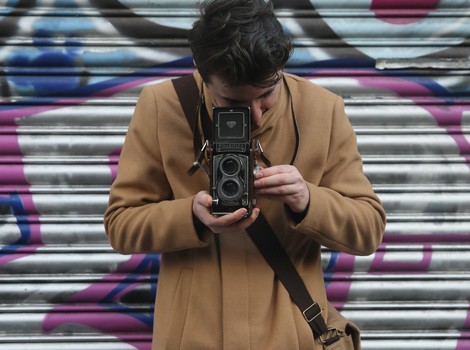 Punk Road is one of the films produced through Birth of Cool, an 18 month digital media project supporting over 100 young people to experience a taste of life behind the scenes of a film set, build their career portfolios and navigate a path into their desired creative industry. Supported by the National Lottery Heritage Fund and professionals across the film and fashion world, the documentary explores how Vivienne Westwood's legendary shop at 439 Kings Road became the focal point of a monumental shift in youth culture and fashion.
Punk Road will be premiered at the London Rocks Film Festival on May 9 2020 at Central St Martins Art College. The festival will showcase six bold, innovative and game changing films, created internationally and within the city of London. The screening will give the young people a prestigious platform to introduce their work to industry leaders and alternative film fans via a 35 minute Q&A session that will take place afterwards.
The documentary has also attracted international support through the latest edition of the Lift-Off sessions - an online showcase hosted by Vimeo. The competition screens a diverse collection of globally submitted indie shorts and features every month. The top five voted films will be ranked by Lift-Off's judges based on a variety of scoring categories with the winning submission will receive two official selections for a live screening at the world famous Pinewood Studios and Raleigh Studios in Hollywood later this year.
Unfortunately you need to have a paid account to place a vote, but as it stands, Punk Road is currently in sixth place, with only a handful of votes separating it from the fifth place spot! More details can be found here: Vimeo.com/ondemand/liftoffsessionsmarch203
A huge well done to all the young people involved in this project.
Sign up for updates
Sign up to our e-newsletter and receive all of the latest news and event details from the Octavia Foundation.
Subscribe
Tweets by @Octavia_Fdn