Donate an Easter egg to Octavia at Access Self Storage Acton
Tuesday 3 March 2020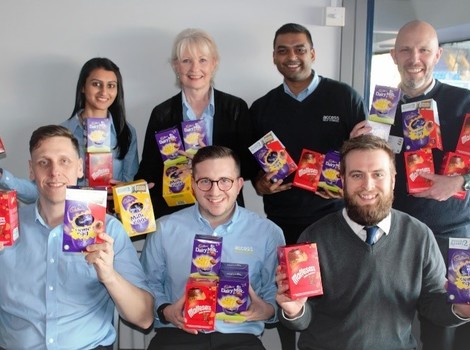 Octavia is delighted to be the chosen recipient for Access Self Storage Acton's charity Easter egg appeal.
Local people and businesses from the community are invited to visit the Acton store to leave Easter Egg, chocolate or cake donations.
Liz Shipsey of Octavia said: "We are very pleased to be chosen as recipients for the Access Self Storage Easter 2019 Appeal. Octavia support Londoners of all ages and backgrounds to live happy and independent lives through connecting them with opportunities for a better life within their local community. The chocolate eggs generously donated by Access Self Storage clients will spread plenty of festive cheer to the thousands of people we support, from the young people in our training and confidence building projects to the older adults who participate in our befriending service and reside in our care homes. They will especially brighten the lives of those who may be facing the holiday alone."
Mahrad Mostofian, Access Self Storage Action manager, said: "Octavia's charitable arm is such an inspirational local service provider, we are really excited to nominate them as beneficiaries of this year's Easter Egg appeal."
Donations can be dropped off any time from now until April 6th, when a delivery will be made to Octavia in time for Easter.
Store Address:
207-211 The Vale
W3 7QS
Sign up for updates
Sign up to our e-newsletter and receive all of the latest news and event details from the Octavia Foundation.
Subscribe
Tweets by @Octavia_Fdn