Octavia Foundation launches a new brand identity
Friday 17 January 2020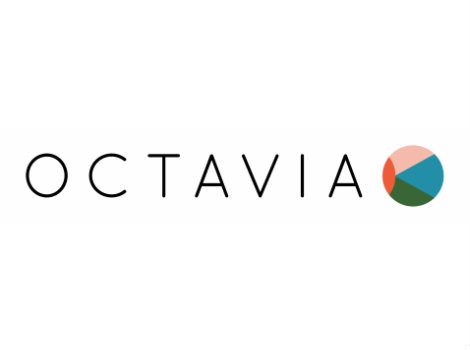 We will be changing – same great work but with a different look.
Octavia Foundation is part of Octavia, which provides homes, support and care in Central and West London. To coincide with the New Year, Octavia is launching a new brand dedicated to the common good, bringing all our work across affordable housing provision, community support and care for older people together under one name – Octavia (previously Octavia Foundation, Octavia Housing, Octavia Living, and Octavia Support). The single brand identity also involves changes made to the look and feel of Octavia, with the introduction of one new, overarching logo and changes to the website to follow.
The new look is part of a wider project to refresh both our image and focus to ensure our services are meeting the needs of Londoners today and supporting the organisation's vision for the future. The developments are all designed to make Octavia more effective as one organisation, with staff working together as a unified team to deliver the improved services that the people who use them have told us they want.
By offering a more interconnected service across our expertise in providing homes, support and care, and by making it clearer what we do, we are aiming to achieve our goals of offering help to a greater number of local people when they need it. The changes are being implemented gradually, to ensure they are cost effective and deliver the desired improvements.
Sandra Skeete, Chief Executive of Octavia, said: "The Octavia brand has changed to better represent our offer and help us stay connected to our social purpose. We know that we get the best results for the people we help when we connect our services, and that is why we have aligned our new brand with our vision to maximise our impact through one organisation. Through joining up our assets and resources, we hope to deliver even better outcomes for the people we support by connecting them with more opportunities for a better life."
Sandeep Katwala, Chair of Octavia, said: "At the heart of the new brand is our aim to nurture a culture of collaboration – connecting individuals, teams, partners and supporters around a common goal – to help thousands of people in London live happily, with access to affordable homes, and care and support if they need it. By evolving our brand design, we also hope to deliver on our ambition to partner with like-minded organisations that celebrate and express our values, so that we can grow and generate an even wider impact for our local communities."
Sign up for updates
Sign up to our e-newsletter and receive all of the latest news and event details from the Octavia Foundation.
Subscribe
Tweets by @Octavia_Fdn