Octavia Circle Annual Event
Thursday 1 December 2016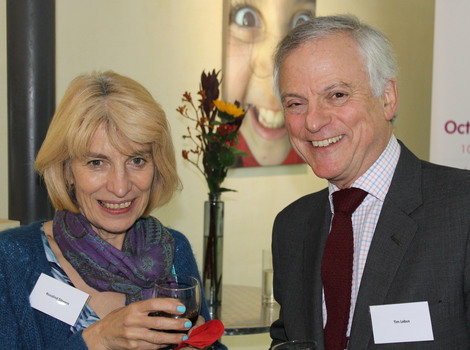 Octavia Circle members attended their annual reception at the Dissenters' Chapel, Kensal Green Cemetery.
The setting was chosen because it is a beautiful location and is also the focus for the digital media project the Foundation is facilitating at the moment, 'Waking the Dead'.
This annual reception of the Octavia Circle is a great chance for members to meet up, introduce any new members to the group and for the Octavia Foundation to update the group on all the exciting projects which have been going on and the ones that are planned for the future.
Octavia Circle members were given a presentation by Jenny Greenfield, Deputy Director of the Foundation, who talked through the Waking the Dead project from its beginning in January, where it is now and what the project will have achieved when it comes to a close. The project has engaged and trained young people from the local area in digital media skills. A short extract from the first film created by the young people was shown. It is an exploration of the roots of the Notting Hill Carnival and the musicians who were central to it that are now buried in Kensal Green Cemetery.
Reena Mukherji, the Director of the Foundation shared updates for all of the Foundation's projects which support young people, older people and those affected by low income, social isolation, unemployment and ill health. The Foundation has big plans over the next few years to make sure it continues to help more people who are in need.
If you are interested in finding out more about becoming an Octavia Circle member, please click here
Sign up for updates
Sign up to our e-newsletter and receive all of the latest news and event details from the Octavia Foundation.
Subscribe
Tweets by @Octavia_Fdn