Exciting community film project gets go-ahead
Thursday 24 January 2013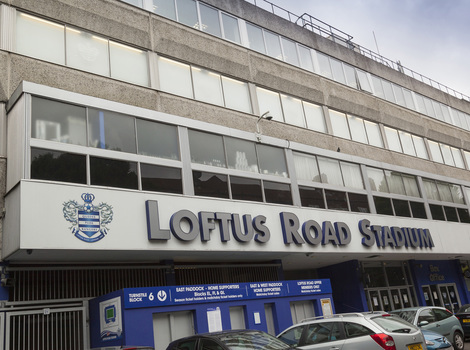 We are excited to confirm funding for a new project that will begin in May 2013 and run for more than two years, delivered in partnership with the QPR in the Community Trust. 'The story of QPR' will culminate in the production of a documentary film that charts the history of QPR football club and the communities and people that sit close to Loftus Road in west London.
An award has been made by the Premier League Charitable Fund and the PFA (Professional Footballers' Association) to the QPR in the Community Trust to support the costs of the project, which has been developed collaboratively by both charities.
The project will provide opportunities for fans and volunteers of all ages and backgrounds to contribute to the film and be involved throughout the research and planning stages. A further 40 young people will be recruited and trained in film-making, media, research and heritage skills as part of the production of the film and other accompanying materials, including a podcast, soundtrack and website.
We're delighted to partner with the QPR in the Community Trust and really excited to engage with local young people interested in developing their skills and interest in film-making, media production and heritage.
The Octavia Foundation has an excellent reputation for delivering youth-led media and heritage projects. In all of our previous projects, such as Grove Roots, which explored the social and cultural history of Ladbroke Grove, or Margins to Mainstream, which examined the story of Black Theatre in Britain, the young people involved have benefitted from real, positive impacts including increased confidence and self-belief, higher personal aspirations and improved employment prospects. All of these gains have been a result of the skills and knowledge that they developed during the filming process.
Reena Mukherji, Director
For more information about the project which will begin in May 2013, please visit the project page or email QPRfilm@octaviafoundation.org.uk to receive updates about the project.

Sign up for updates
Sign up to our e-newsletter and receive all of the latest news and event details from the Octavia Foundation.
Subscribe
Tweets by @Octavia_Fdn