The Better Lives Community Fund 2023
Tuesday 17 January 2023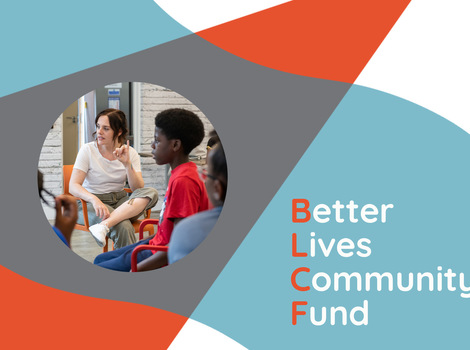 On the 5th of January 2023, we launched our annual Better Lives Community Fund, a grant-awarding scheme for charities working with children in the Westminster and Royal Borough of Kensington and Chelsea area.
This scheme provides grants of up to £10,000 to charities or organisations working with children and young people experiencing isolation and/or from low-income households. The grants are awarded to organisations that are working on a specific youth project, with clear reach and goals. We are very keen to see that young people have been involved in the innovation and planning of the project, and therefore that it is something that they are excited about and believe will truly benefit them. The project may also be one already running but needs some extra support to develop or to extend it to more young people.
Once allocated, the grants should be fully used within a year of being received – this year, all funds should be used by March 2024. Throughout the journey, we at Octavia really encouraged recipients of the fund to include us in the journey of the project. Yearly, we look forward to hearing news about the success of the projects, and we are thrilled when we are invited to attend an opening or a celebration of what has been achieved.
In one case from last year's grant, an organisation was able to provide one-to-one tutoring for twenty-two socially and economically disadvantaged young children, over a period of two weeks. In feedback to Octavia, they described how the funding helped them to hold multiple sessions of Maths and English tuition that were not only beneficial for the children's academic development, but also for personal and social growth.
"English is not the first language of several of our students, however, the excitement and taste for trying something new over exceeded their expectation. Their confidence has sky-rocketed, and they forged new relationships" - an excerpt from the organisation's post-project report.
Applications for the Better Lives Community Fund 2023 will close on Friday 3rd of February, so don't wait to apply if you think you might be the right organisation to receive a grant.
Please read our full guidelines and criteria here before you apply.
Sign up for updates
Sign up to our e-newsletter and receive all of the latest news and event details from the Octavia Foundation.
Subscribe
Tweets by @Octavia_Fdn