Youth film project becomes a climate resource
Tuesday 22 November 2022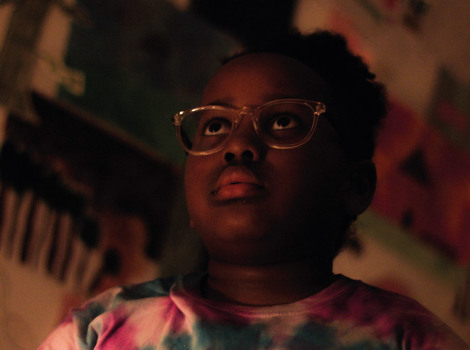 Last month, the talented team of young creatives at the Reed released two short films tackling themes of climate change and a dystopian future caused by it. The young people were involved in all aspects of production, from filming and acting, to post-production editing.
The scripting of the films was done with guidance from the renowned environmental organisation Friends of the Earth. Speaking on behalf of the organisation, London Regional Campaign Organiser Edward Burke said, "The project is great, and we are really pleased that the films have turned out so well and that the local FoE group was able to help."
Previous film projects these young people released have achieved awards for diversity and cinematography at events like the Link Film Festival. This project has been just as successful, and the films have been chosen as two of the twelve selections out of 600 official submissions to Climate Spring – a new organisation helping to inform, inspire, and incentivise mainstream content makers to explore climate change stories in a more impactful and positive way.
The films have been added to their resource blog, as inspiration for other creatives working to bring environmental issues into their storytelling.
Octavia's Creative Producer Tommy Edwards said: "We are so excited to have the work of our talented young people displayed on such a purposeful platform, giving so much worth to their hard work. Climate Spring loved the energy and meaning behind these projects and recognised their value as a resource for others"
To watch both films in the Eco-dystopia project, and more award-winning films by the young team, head over to our YouTube page through the link: https://www.youtube.com/user/OctaviaFoundation
This year, 242 young people attended regular weekday and school holiday events at Base, our creative youth provision. One young person, Adil, said: "Through the projects I've been involved in – a play, a documentary and five films – I've gained so much experience. I've also received guidance, support and connections that I haven't got elsewhere."
Sign up for updates
Sign up to our e-newsletter and receive all of the latest news and event details from the Octavia Foundation.
Subscribe
Tweets by @Octavia_Fdn