Our Better Lives grant fund is open to applications
Tuesday 16 November 2021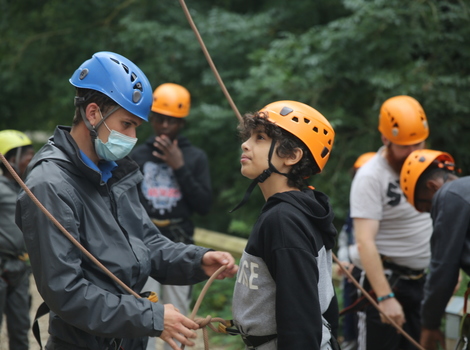 Each year we invite small local charities and voluntary groups to apply for funding from our Better Lives Community Fund to help support their work.
The fund provides grants of up to £5,000 to organisations working with children and young people living in Westminster and/or the Royal Borough of Kensington and Chelsea (RBKC). It is administered by the Octavia Foundation, on behalf of Octavia.
Our aim is to award grants to a wide range of organisations and projects through a mixture of smaller and larger allocations.
We are now inviting applications for our 2022 funding round. Charities and voluntary groups that work with children and young people experiencing isolation and/ or from low-income households are invited to apply.
In 2020-2021 the fund supported more than 750 younger people through grants to 10 local organisations, much of this support was used to help families through the social and economic effects of the Covid pandemic. A total of £42,581 grant funding was allocated.
Announcing the launch of the latest round of funding, Octavia Head of Communities Liz Shipsey said:
"Our Better Lives Community Fund has been running for three years now, helping many local organisations to provide support and opportunity to hundreds of people across Westminster and RBKC. Octavia is committed to inclusion and tackling inequality in the communities where we work. Our community fund aims to maximise opportunities for young people in 2022, to support them to be more connected with their community and help them to thrive. We are inviting any organisation which meets the fund criteria to apply for funding for next year."
The closing date for applications is Wednesday 26 January.
Find out more about the Better Lives Community Fund and how to apply.
Sign up for updates
Sign up to our e-newsletter and receive all of the latest news and event details from the Octavia Foundation.
Subscribe
Tweets by @Octavia_Fdn