Our shops are open again
Monday 12 April 2021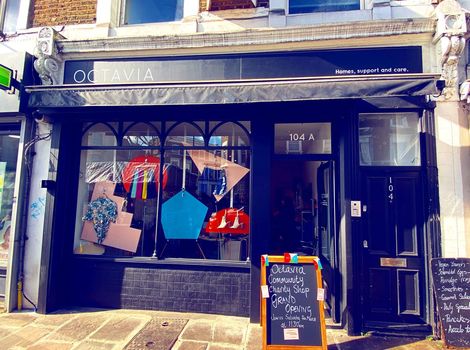 We are thrilled to be opening our charity shops again today (April 12) so that we can continue with the important contribution the shops make to our community work.
Octavia shops in central and west London provide customers with some of the best charity shop fashion that London has to offer and all in the name of a great cause – helping local people to live better lives.
Raising vital funds for our community work, our shops sell an eclectic mix of quality pre-loved, designer and high-street, clothing and accessories. They also provide a local presence in the community, giving people the chance to support us where they live – whether through volunteering, donating or shopping with us.
Our shops are all looking fresh and colourful for opening, packed with sustainable fashion for the new season. They play an important role in sustaining our communities and we look forward to seeing our valued customers through the doors once again.
All donations are welcome and can be dropped off at any our shops during opening hours, these are Wednesday – Saturday, 10am-5.30pm, and Sundays from 11am-4.30pm. Use this link to find the nearest Octavia shop to you.
Sign up for updates
Sign up to our e-newsletter and receive all of the latest news and event details from the Octavia Foundation.
Subscribe
Tweets by @Octavia_Fdn