Our Hampstead charity shop is open
Thursday 30 July 2020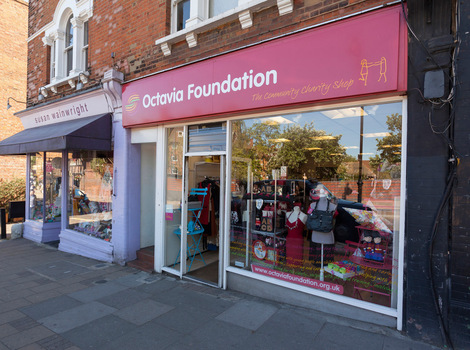 Following months of careful consideration and planning, we will be re-opening our charity shops in a gradual and phased way so that we can continue to raise much-needed funds for our communities. Throughout the pandemic, our top priority has been keeping our staff, volunteers and customers safe and this continues to be the case as we start to reopen.
Our Hampstead store will be the first to welcome customers from Wednesday 29 July onwards after the instalment of a raft of new safety measures including enhanced cleaning protocols, sanitising stations at the entrance, protective gear for staff, and sneeze guards at the till point. The new opening times will be Wednesday to Sunday 11am-4pm. We are also setting up a booking system for donations and introducing a quarantine period of 72 hours before we prepare the items for sale. To book a slot, please ring the shop on 020 7435 3453.
As well as helping fund our community work, such as our befriending services for older people and digital media projects for young people, we know our shops play an important role in sustaining communities and we look forward to opening the other branches again soon.
Sign up for updates
Sign up to our e-newsletter and receive all of the latest news and event details from the Octavia Foundation.
Subscribe
Tweets by @Octavia_Fdn