Base@Home activities
Thursday 16 April 2020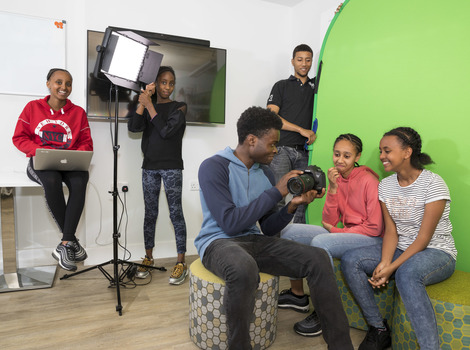 We have adapted our Base@theReed programme, giving young people the opportunity to access creative activities remotely.
Base@Home is now live, which involves remote daily creative and digital media based activities, discussions and workshops. Each day is designed to cover different topics (please see below), allowing young people to learn, create and socialise.
Monday 4pm: Games and Chat (all ages)
Tuesday 4pm: Music and Audio Creations session (all ages)
Wednesday 4pm: Video and Animation Content Creation (all ages)
Thursday 4:30pm: Professional Approaches to Documentary Film-making (13+)
Friday 4pm: Creativity and Games (all ages)
All activities are free to attend and are delivered using Zoom and other free apps tailored towards accessibility and the use of mobile phones. Tutorials are also available if you miss a session and would still like to contribute.
The first video produced by the young people, gives us advice on how to use this time wisely. You can view 'the toilet roll challenge' here
You can sign up to sessions and view the April timetable here. These exact activities might change week by week so check our Instagram every Saturday for confirmation - @weareoctavia
If you would like the timetable emailed/ text to you directly, or would like any further information please do contact us:
Conor: 079 8569 2369 / conor.lynch@octaviafoundation.org.uk
Tommy: 079 4071 5672 / Thomas.edwards@octaviafoundation.org.uk
Sign up for updates
Sign up to our e-newsletter and receive all of the latest news and event details from the Octavia Foundation.
Subscribe
Tweets by @Octavia_Fdn