Latest Octavia Foundation Film 'Birth of Cool' announced
Wednesday 24 April 2019
The Birth of Cool
London, 24 April 2019 – The Octavia Foundation is delighted to announce the launch of "The Birth of Cool", a project that will see up to 100 young people creatively re-imagining a defining time of fashion, music and culture throughout the next 18 months. The initiative is built on the series of engagement programmes linked to digital media Octavia has delivered in the last 10 years, providing young people with opportunities to learn new skills, get creative, and connect with experienced media arts experts.
Supported through The National Lottery Heritage Fund and by professionals across the film and fashion industry, "The Birth of Cool" will explore what made the 50's to 80's such a unique period of time on the Kings Road and surrounding area, allowing the young participants to develop digital media and software skills through dynamic weekly sessions at the state of the art Reed Centre, off the Portobello Road. They will learn about the creation of digital fashion designs, video editing, as well as about the use of industry-standard camera and sound recording equipment, participating in unique and innovative research-based activities.
Through this inclusive educational programme, Octavia seeks to involve young people who have an interest in developing their media skills or have a love for style, fashion and history, helping them with discovering and interpreting history, structuring and telling stories from the information gathered. By the end of the project, they will be able to produce their own broadcast-standard documentaries, digital fashion designs, site-specific play and oral histories, building up creative portfolios that could also help them build towards a potential career within the Arts. Additionally, included within the programme will be an Arts Award accreditation, working either at Bronze and Silver level.
Excited about the project, Reena Mukerji, Director at Octavia Foundation, comments that "The Birth of Cool provides a fantastic opportunity for generations to come together to creatively explore the impact of fashion on culture, identity and society. The project will offer digital media training to young people at The Reed, through which they will produce documentary films, a digital fashion exhibition and a drama production influenced by the fashionable Kings Road in Chelsea."
The Birth of Cool will kick off on the 25th of April 2019, with milestones on the horizon that include a site-specific play inspired by the Worlds End Estate in December 2019, a Digital Designs and Photography Exhibit in February 2020, as well as a "Celebration Event" scheduled to take place in late 2020 - details on timing and venues are yet to be confirmed.
The Octavia Foundation is grateful to the organisations and individuals that have signed up as partners in this exciting project, which include:
The Tate
The Chelsea Physic Garden
The RBKC Library
The S.P.I.D. Theatre Company
Amber Butchart
Nina Manandhar
Bani Mendy
Suzie Zabrowska.
Notes to editors:
About the Octavia Foundation
The Octavia Foundation supports people affected by ill health, social isolation, low income or unemployment in central and west London. We help more than 2,000 people each year through:
Care and support programmes for older people
Inspirational projects and outreach work engaging children and young people
Volunteering and training to help people with getting into work.
Much of this work is supported by our charity shops in central and west London.
About the National Lottery Heritage Fund
Using money raised by the National Lottery, we Inspire, lead and resource the UK's heritage to create positive and lasting change for people and communities, now and in the future. - www.heritagefund.org.uk
Follow @HeritageFundUK on Twitter, Facebook and Instagram and use #NationalLotteryHeritageFund
About the Tate Collective Producers
Tate Collective Producers are a group of 16-25-year olds who plan, develop and deliver regular events throughout the year specifically for other 16-25-year-old. They collaborate to develop their ideas and knowledge about art, culture and creativity. The teams often work with emerging artists, designers, musicians, curators and other young people. Their mission is to enable new young audiences to create, experiment and engage in-gallery and online with Tate's collection, galleries and exhibitions.
About the Chelsea Physic Garden
Tucked away beside the Thames, Chelsea Physic Garden is the oldest botanic garden in London and houses around 5,000 different species of medicinal, herbal, edible, and useful plants.
About the RBKC Library
The Kensington Central Library contains over 53,000 books, a selection of daily newspapers, periodicals and a number of excellent online resources. The Library also houses the Kensington and Chelsea Local Studies collection, which includes all the borough's material on the history of both Kensington and Chelsea, such as books, newspapers, illustrations, census returns, electoral registers, manuscripts, ephemera and other archive material.
About the S.P.I.D. Theatre Company
The award-winning SPID (Social Political Innovative Direct) Theatre Company uses immersive youth arts to regenerate community spaces. The organisation works with young people on West London council estates to create participatory drama shows, running a weekly free programme of Community Hub activities - including free youth drama sessions, in addition to a youth show, a professional show and a film every 12 to 18 months. Participants from our youth programme are given the chance to perform alongside professionals.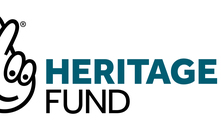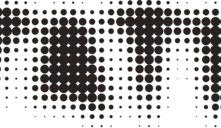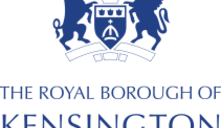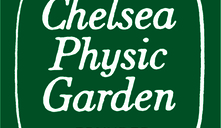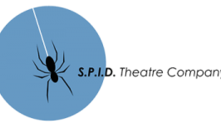 Sign up for updates
Sign up to our e-newsletter and receive all of the latest news and event details from the Octavia Foundation.
Subscribe
Tweets by @Octavia_Fdn