Music and friendship
Wednesday 11 January 2017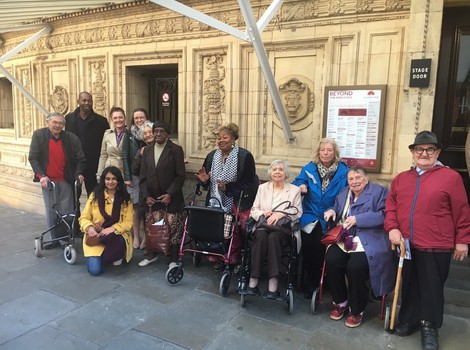 In October we took some older people along to the annual Friendship Matinee at the Royal Albert Hall. The show included a whole host of songs from the 'Best of Broadway' which were performed by the Royal Philharmonic Orchestra. A big thank you to Cadogan Estates who funded transport for the event. Helping people build friendships is an important part of what we do. One lady who attended the event explained that this was the first time she had left her house in two years. Bringing people together in this way as well as on other social occasions can be a real life line for many who would otherwise find it difficult to leave their houses.
If you are interested in being involved with a future event for the older people we support, please contact:
Sign up for updates
Sign up to our e-newsletter and receive all of the latest news and event details from the Octavia Foundation.
Subscribe
Tweets by @Octavia_Fdn