Sainsbury's donate some winter warmers
Wednesday 11 January 2017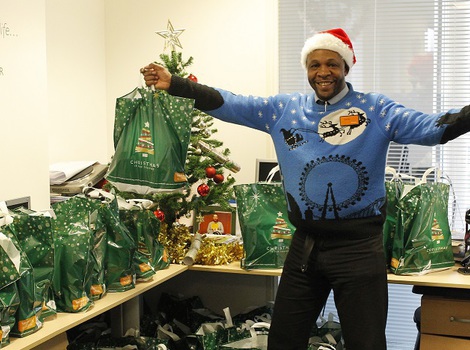 Cold and icy conditions can make it harder for older people to get out of the house which is why it is even more important that we help those we support during this time. Sainsbury's Local, Brompton Road have helped support older people by donating goody bags for our Christmas party plus Sainsbury's Local, Kensington Church Street supplied Christmas hampers for us to deliver to those in greatest need.
Darren Miller, Manager at Sainsbury's Local, Kensington Church Street says:
"We love the work the Octavia Foundation does for people in our local area so we jumped at the chance to be involved in helping those who are older and vulnerable, especially at this time of year"
If your business would like to support our work please get in touch with: naomi.roper@octaviafoundation.org.uk
Sign up for updates
Sign up to our e-newsletter and receive all of the latest news and event details from the Octavia Foundation.
Subscribe
Tweets by @Octavia_Fdn