Waking the Dead: Stories Uncovered
Monday 8 August 2016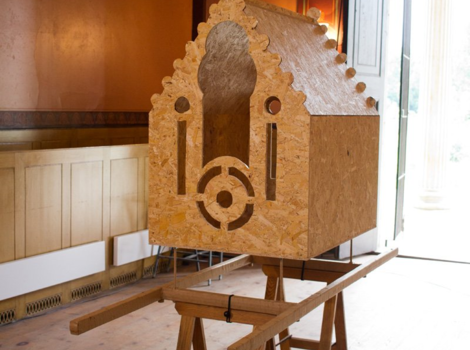 On the 13th August, the Octavia Foundation collaborated with artist Michael Speechley from the Dissenter Gallery on Stories Uncovered. Stories Uncovered will explore London's heritage through the eyes of young people. Young people from 198 Contemporary Arts and Learning, Black Cultural Archives, Octavia Foundation, South London Gallery, Tate and Whitechapel Gallery will collaborate with artists and their peers to shed new light on archives across London.
The Octavia Foundation event took place at Acklam Village, where members of the public were invited to decorate a shrine that has been specially built by Michael Speechley. Participants were asked to memorialise the friends and family that they have lost with words, drawings, painting and photographs and then add it to the shrine. The shrine was then left on display at Acklam Village before moving to the Dissenters Chapel.
You can add your own images to the Octavia Foundation's memorial archive by tagging your Instagram images with #WakingTheDead or by adding to our Pinterest board.
Stories Uncovered is part of Archives and Access, led by Tate and supported by the Heritage Lottery Fund.

Sign up for updates
Sign up to our e-newsletter and receive all of the latest news and event details from the Octavia Foundation.
Subscribe
Tweets by @Octavia_Fdn