Waking the Dead
Monday 4 July 2016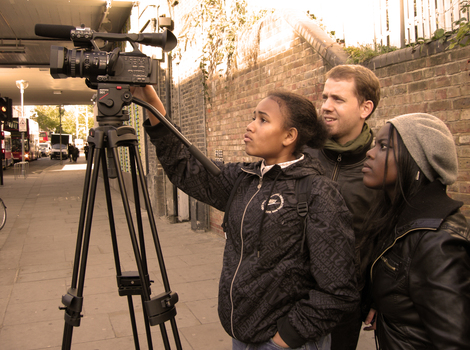 Funded by £76,000 from the Heritage Lottery, Waking the Dead will focus on Kensal Green Cemetery and the local community surrounding it. It will explore its history through short films, a youth-led art exhibition and a bespoke smartphone app. All these will be produced by talented young people keen to get the experience they need to break into media and heritage jobs.
Kensal Green Cemetery, or 'All Souls' as it is also known, is a treasure trove of local and global history. It is the final resting place of a diverse mix of characters that reads like a Who's Who of times gone by, including Isambard Kingdom Brunel, Lady Jane Franklin, Wilkie Collins, Harold Pinter, Anthony Trollope, William Makepeace Thackeray, Ingrid Bergman and Freddie Mercury, as well as relatives of Queen Victoria, Churchill, Charles Dickens, Lord Byron and Oscar Wilde. Scandalous tales of illegitimacy and bigamy compete with humbling stories of military heroes (14 holders of the Victoria Cross were laid to rest here). There are also numerous tales of formidable women who battled against the social discrimination of their time, like the actress and author Fanny Kemble who lost custody of her children along with countless other women.
If you are interested in finding out more or getting involved please email wakingthedead@octavia.org.uk
Sign up for updates
Sign up to our e-newsletter and receive all of the latest news and event details from the Octavia Foundation.
Subscribe
Tweets by @Octavia_Fdn