Congratulations Brompton Road
Monday 2 September 2013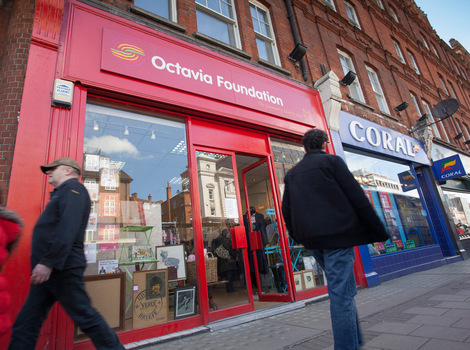 Our team of staff and volunteers at our Brompton Road charity shop have been recognised as 'Highly Commended' by the Charity Retail Association at their annual awards.
The shop which celebrated it's 20th birthday in the heart of fashionable Knightsbridge earlier this year, has recently undergone a refurbishment and hosted a designer sale, raising close to £5000 to celebrate the milestone in April of this year.
Shop Manager, Gary Murphy who has worked at the store for over 14 years said 'being recognised in this way is another brilliant highlight to what has already been a fantastic year for the Octavia Foundation Brompton Road charity shop.'
''The success of the shop and of our team is very much dependent on the fantastic support that we receive from local residents and businesses and we're delighted to receive this award!'
We are currently looking for volunteers to support the Brompton Road charity shops, for more information and to join our 'award-winning' team (!) click here.

Sign up for updates
Sign up to our e-newsletter and receive all of the latest news and event details from the Octavia Foundation.
Subscribe
Tweets by @Octavia_Fdn