Octavia Foundation congratulates Aspire 2 Inspire
Wednesday 21 September 2011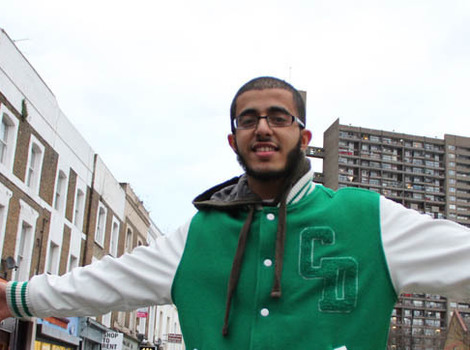 Moktar Alatas was awarded the DREAM Award by Boris Johnson, Mayor of London at yesterday's London Peace Awards.
Moktar, 19, has been actively involved with the Octavia Foundation since he took part in Grove Roots, a youth-led heritage and media project in 2009, and the Foundation continues to be his principle partner in the development of 'Aspire 2 Inspire', the social enterprise that he set up last year.
'Aspire 2 Inspire' works to empower marginalised young people in the Royal Borough of Kensington and Chelsea. The organisation follows an informal learning model, working to build confidence, self-belief and personal aspirations amongst diverse and marginalised young people who are often disillusioned and disengaged.
Moktar was nominated for the award by the Director of the Octavia Foundation, Reena Mukherji.
We are so delighted that Moktar's hard work and commitment to his local community has been recognised and celebrated in this way. He is a fantastic young person who has already achieved so much - the Octavia Foundation is very proud to offer support and partnership to Moktar as he develops 'Aspire 2 Inspire'.
Reena Mukherji
Director
Congratulations Moktar!
Sign up for updates
Sign up to our e-newsletter and receive all of the latest news and event details from the Octavia Foundation.
Subscribe
Tweets by @Octavia_Fdn