New weekly job club for young people
Sunday 29 April 2012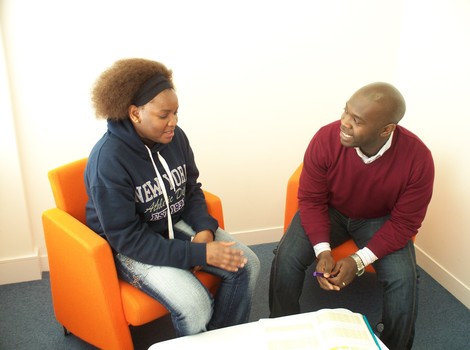 Since January, Future Foundations, the new employment and training programme from the Octavia Foundation, has helped nearly 30 local people to take the next steps in securing employment and training opportunities.
Of these 11 people have been supported to find relevant volunteering placements, eight to find training and development opportunities to further their employability and skill levels and four have found permanent employment as a result of the support and coaching received from Octavia Foundation.
Beginning Monday 30 April, the Future Foundations programme will now include a weekly job club that will run from 4pm-6pm every Monday evening at BASE, the Octavia Foundation's youth and cultural club at 10 Cubitt Buildings, Gatliff Road, London, SW1W 8QL.
The sessions will be run by Wray Bennett, Employment Advisor and bookings are not necessary. Wray will offer CV advice, guidance on how to look and apply for jobs or appropriate training and will be on hand to offer one to one advice and to answer any questions that employees may have.
We're running these drop-in sessions for young people who are looking to improve their employability or have broader questions about what careers or jobs are available to them.
Wray Bennett
Sign up for updates
Sign up to our e-newsletter and receive all of the latest news and event details from the Octavia Foundation.
Subscribe
Tweets by @Octavia_Fdn