Base@theReed
Opening summer 2017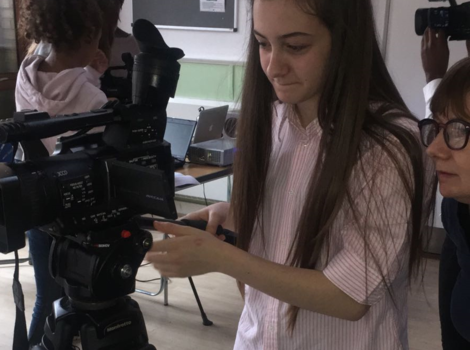 Base@theReed is a new digital media hub located in North Kensington which welcomes young people aged 10 to 21 (and to 27 with additional needs).
We will be offering free, fun and engaging digital media training sessions. The space will have industry-standard equipment which will allow young people to create and develop high-quality film and music content under the helpful guidance of fully trained youth workers.
The sessions are open to all skill levels, from beginners who'd like to have a go to those interested in working in the digital industries.
Please note that some of the dates and activities on this page have recently changed - apologies for any inconvenience caused. Please do get in touch using this link if you have any requirements or areas of interest that you can't see here.
Activities in September/October will include:
Drop in sessions - come and try out
DJ'ing
Music production
Sound effects
Film-making
Sessions for youth clubs - bring along a group and try us out, we can create an activity especially for you.
From October we will be offering:
Film-making and music video production on Tuesday and Thursday evenings
Sessions for youth clubs - as above
Future plans
Game-design training - we plan to offer weekly sessions later in the year.
Week-long sessions in half-term or school holidays, for example:
- Five Day Film School - make a short film from start to finish
- Game On! - five day video game workshop
If you want to be kept informed about our future plans please let us know here.