Overview
Our Digital Champions project helps people gain the skills and confidence they need to become digitally active.
An individual is paired with one of our fully-trained Digital Champions who can provide up to 10 hours of one-to-one support to help with all aspects of using a computer and accessing the internet. We can also help with access to a computer, making training and learning even easier.
Learning new skills is easier in a secure and comfortable setting. Learners will come to see that using a computer is not as mysterious as it may appear!
This project is funded by the Royal Borough of Kensington and Chelsea.
Supported by: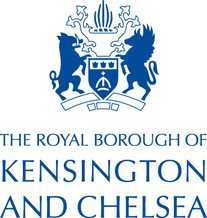 Register your interest
There is no age limit for this project and we welcome all levels of ability, from a very beginner to someone who has some knowledge of using a computer.
If you do not have a PC or laptop then you may be eligible to take part in our 'laptop loan scheme' where you can borrow a laptop or tablet device for the duration of your training (up to 5 weeks).
If you or someone you know that lives in RBKC could benefit from learning the basics or improving their computer skills for free then please:
email it to hayley.tripp@octaviafoundation.org.uk or
post it to the Octavia Foundation office address for the attention of Hayley Tripp.
If you have any questions or would like to find out more then please contact Hayley on 07949 433 998.